Disount Prescription Drugs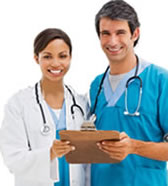 Lowest price guarantee
Savings of up to 75%
Canadian International Pharmacy Assocation (CIPA) member
Free shipping on all orders to the United States
Secure website with confidential ordering
High quality medications dispensed by licensed pharmacists
Fully licensed, Pharmacychecker approved pharmacies
Toll-free customer support and order line
International Online Pharmacy & Drugstore
Whether you require prescription drugs or non prescription products PharmStore offers you the opportunity to buy a large range of premium quality medications at huge discounts to US prices. From our Canadian and International Pharmacies we offer secure ordering online, by phone or fax. When you ring our Vancouver call-center you will deal with pleasant, knowledgeable customer service representatives trained to offer you the highest levels of customer care.
All prescription drugs orders are reviewed by licensed physicians and dispensed by pharmacists committed to excellence in their professional activities.
Our goal is to offering you the highest quality brand and generic drugs at the lowest possible price so we offer to meet or beat the shipped price for any brand drug or generic drug offered by a PharmacyChecker and CIPA approved online pharmacy.